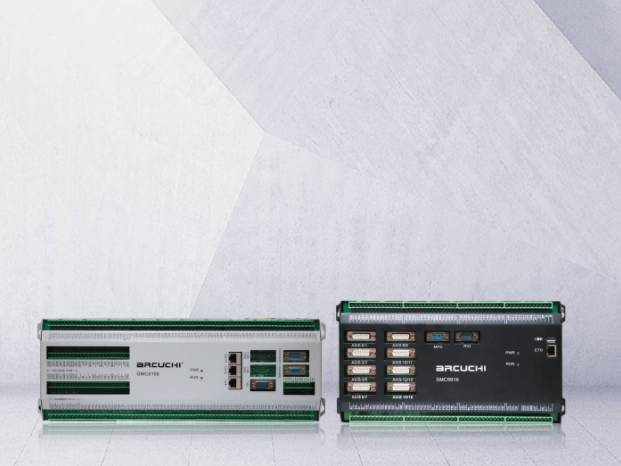 · SMC5000 series is a large-scale "servo system controller" of Arcuchi Technology. 
· This series integrates servo pulse control port, EtherCat communication port, RTEX communication interface, digital input/output, analog input/output, field bus interface (EtherCAT, EtherNet, CAN, RS485, RS422), position feedback interface (A/B/Z, SSI), servo axis control interface hydraulic system controller, mainly for bending machines, spring machines, wire forming machines, tube forming machines, CNC, and more Industrial applications such as shaft automation production lines.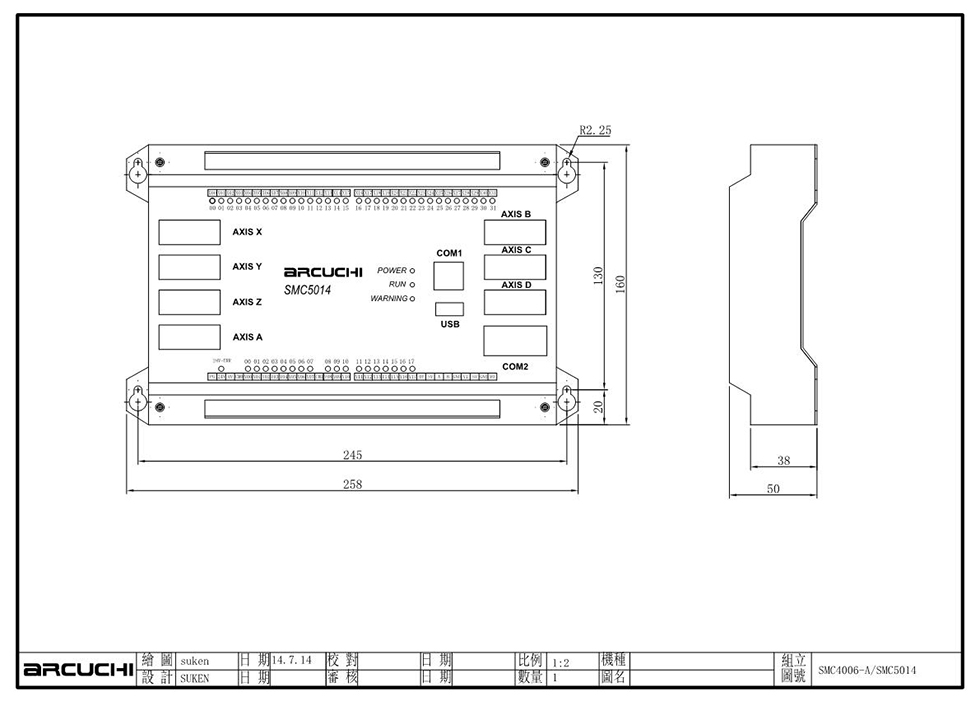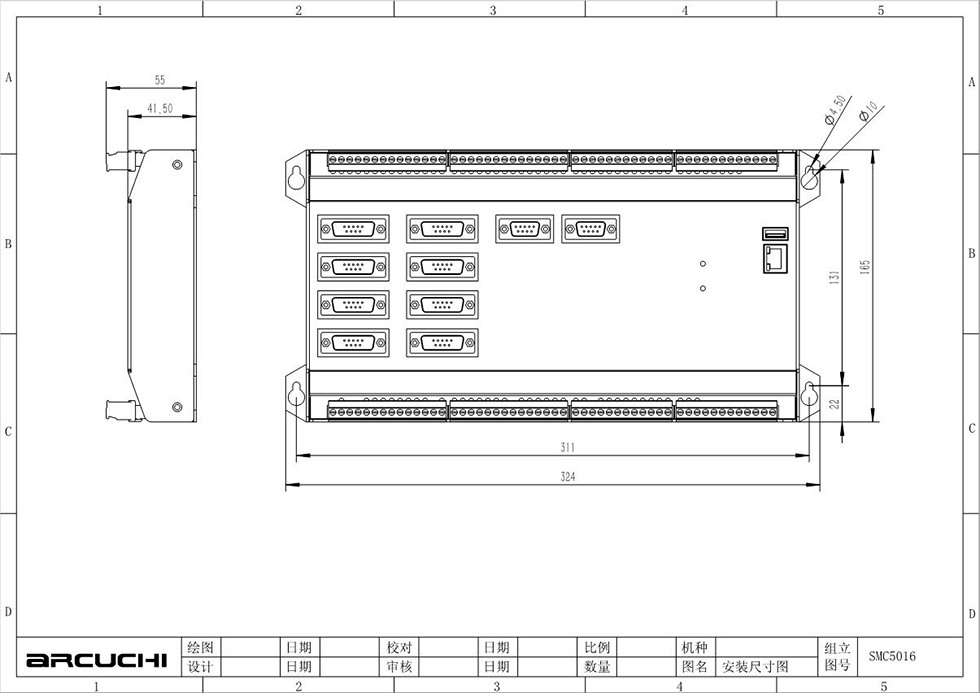 For detailed selection reference, please consult local offices.
Please go to the "Support and Services – Data Download" section of this website to check and download.